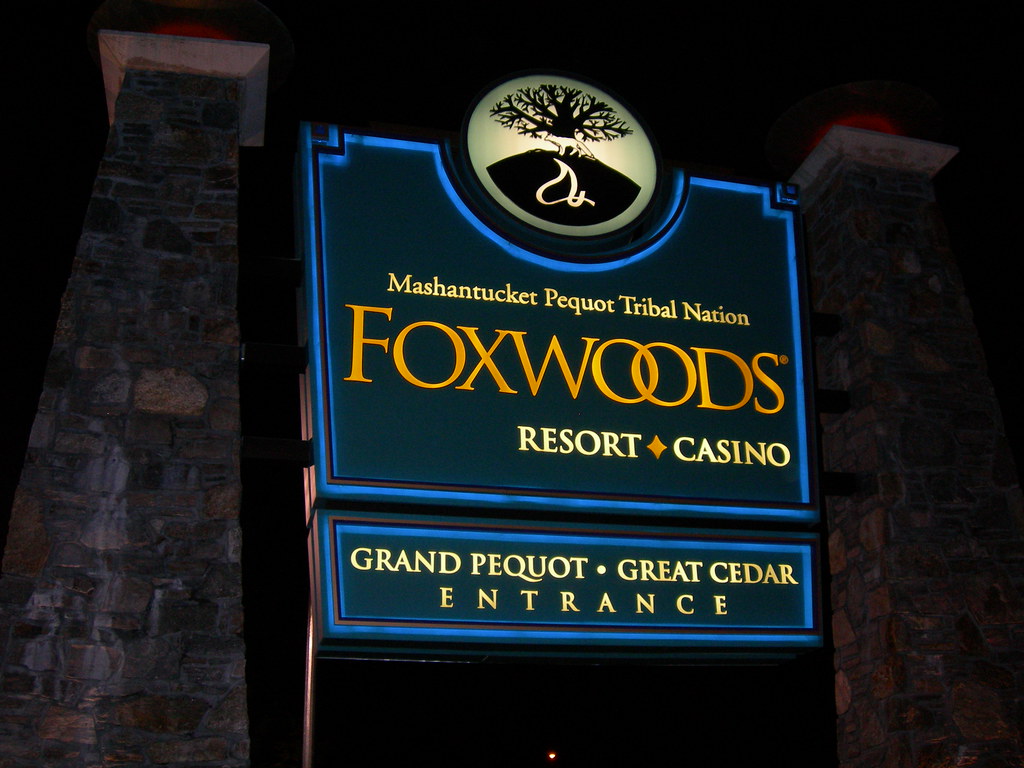 During what is already shaping up to be a year of significant growth and development in the casino industry, Foxwoods Resort Casino is once again attempting some serious modernization as it strives to cement its position in the U.S market with a strategic partnership with Victory Square Venture [Capital Incorporated]. The Mashantucket Pequot Tribal Nation-owned resort in Connecticut is partnering with this start-up investments firm that specializes in web, entertainment, mobile, and gaming to establish a new enterprise geared towards developing and marketing brand new gaming and entertainment technology called
The Living Lab
. In a statement released by the resort, President and Chief Executive Officer for Foxwoods Resort Casino Felix Rappaport described the union as a meeting of "two of the most innovative minds in the gaming industry." The Living Lab, or "the future of gaming," will produce and distribute a number of interactive casino and entertainment solutions, which will be distributed globally to licensed sites "representing not only the next step in Foxwoods' gaming evolution but our commitment to leading the transformation of the industry as a whole."
In the past 12 months, Foxwoods has made strategic moves in the gaming sector, starting with the launch of its free-to-play service Foxwoods Online last year. The resort also made a collection of over 100 popular online casino-based games available to Web and mobile players. They then stepped things up a notch by working with pioneers in the gaming industry GameCo Inc., to install half a dozen skill-based video gaming machines (VGM) throughout the casino, becoming only the second American property and the first belonging to a tribal nation to do so.
Placed in the most popular areas in the Fox Tower casino, these machines offered match 3-type games and shot-based practice games as an alternative to traditional slots, which were designed to appeal to a new demographic of over 21-year-olds visiting the resort. For Foxwoods, the partnership was a statement of the company's "commitment to provide our loyal guests our already industry-leading resort casino experience," and give "new and exciting reasons to visit Foxwoods." For GameCo, this very strategic alliance helped to strengthen their position within the rapidly evolving casino industry as providers of new and exciting gaming and entertainment resources. The proprietary platform for the skill-based video games belonging to GameCo has now been tested and approved by
Gaming Laboratories International (GLI)
, and plans are underway to roll out the hardware to other U.S. businesses in the market with established video casino gaming facilities.
Partnerships between casino resorts and gaming specialists are a natural progression as the marketplace expands. The growth of online casino platforms and the gaming possibilities that are now available on mobile and desktop devices have meant that resorts have had to adapt their offering to keep up with the competition. Borgata Hotel Casino & Spa is one such resort that has taken steps to secure its place in the future of the casino industry when it established a strategic partnership with Pala Interactive, LLC back in 2014.
Pala, a relatively young organization (established in 2013), is recognized online real money and social gaming company with links to tribal gaming in the U.S.—its majority shareholder is the Pala Band of Mission Indians, operators of Pala Casino Resort and Spa). Utilizing a proprietary platform to deliver its iGaming content, the company's ambition is to be a major part of the regulated online casino and gaming market in the U.S. The Borgata, based in Atlantic City, is a large resort complex that has long supported the progression and development of state-recognized online gaming. Although plans are still under development, the aim of the partnership was to bring Pala's interactive online gaming platform to New Jersey.
As the resort side of the casino industry in the U.S. continues to develop, so too does the worldwide online casino industry. Gaming platforms are constantly releasing and developing new games that incorporate the latest technologies, such as HTML5-based games, which are offering a new kind of user experience. PokerStars, the global online platform, is currently in the technical testing stages of a new game that aims to provide this exact kind of experience by giving players the ability to affect gameplay and influence how hands play out.
PokerStars is known for being a platform that is committed to the development of online casino technology, and
Power Up
is the latest in a series of games to be released by the brand to do so. Having been in development since March 2014, building this brand-new game has involved both poker experts and video gaming specialists. Talking about the development stages, Vice President of Corporate Communications of PokerStars Eric Hollreiser has explained that the game has "gone through lots of iterations...we've brought in guys that come out of the video game industry…to add some additional elements to Texas Hold'em while respecting the core gameplay."
Currently closed in Alpha testing with no planned release date, PokerStars is taking its time with the testing stages of the game to "make sure we get (it) right." The game itself is a new version of the classic Texas Hold'em format but includes a number of "power cards" to give players the aforementioned ability to alter and affect gameplay and hands. Some of the cards available in the game during the alpha testing stage include:
Engineered to choose the next card in the deck
Intel to view the deck's top card for the duration of a hand
Scanner to view the two top cards in the deck and the choice to discard them
X-Ray to force all opponents to expose one hole card
Reload to redraw selected hole cards
Due to its current testing stage status, Power Up remains available only to a restricted number of players, and "real money games are still a long way off." However, the enhanced levels of user experience and game interaction that it offers could send a number of shockwaves through the industry that will force other online casino gaming platforms to find their own ways to match its innovation.
It certainly seems that matching Power Up (and other developments in the industry) is one of the key drivers behind the partnership between Foxwoods and Victory Square Venture, as is engaging the Millennial and Generation Z demographics. Calling the partnership
"exciting"
and the first of its kind, Victory Square's Managing Partner Ray Walia talked about "tapping into our international pool of entrepreneurs and engineers" to "start deploying interactive solutions" in the company's official statement.
Despite being the largest casino premises outside Las Vegas, Foxwoods may be feeling the pressure to expand its offering due to the development of four new upstate New York casinos, including Resorts World Catskills, which is due to open in 2018. Up until this point, Victory Square was mostly cloud-based and operated on a studio basis. This venture is the first time that it's worked on a partnership level with a company in the casino industry. It's a very shrewd and potentially lucrative partnership, however, that will reap dividends for both companies. Through the venture, though, Victory Square will be able to continue to invest in and fund innovation and technological advancement, and Foxwoods will be able to secure its viability as a modern-day casino and online casino gaming provider.